Seismic Exploration
Of all methods, the seismic exploration (2D and 3D-seismic) provides the most precise image of the bedding conditions, fault structures and depths of the rock strata. The underground is explored via the travel times of seismic waves reflected at the boundaries of the different rocks.
Seismic explorations provide the basis for complex 3D underground models and serve as input parameters for the stress field analysis, numerical reservoir models, well design and many more.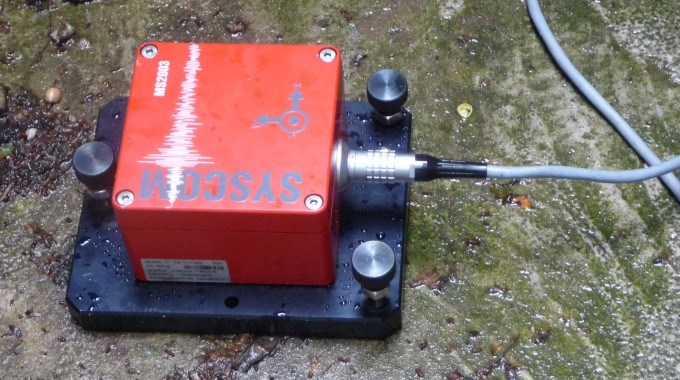 At first, any existing data can be reinterpreted, thus saving money.  In the case that there does not exist any data or more detailed knowledge is needed (e.g., 3D instead of 2D), new measurements can be planned in a target-oriented manner, implemented and interpreted with up-to-date methods.
 GTN offers the following services:
Inquiry, reprocessing and interpretation of existing data

Planning, support ("bird dog") and interpretation of 2D and 3D seismic measurements
Seismic data allow for a precise image of geological structures down to great depth.