Gravimetric Survey
Density differences of the rocks in the underground provoke minor variations in the gravimetric field of the Earth and can be recorded by means of high-precision measuring instruments. For geothermal exploration gravimetric, surveying is often applied to compile structural-geologic models.  Compared to seismic measurements, it can be done in a particularly cost-effective manner.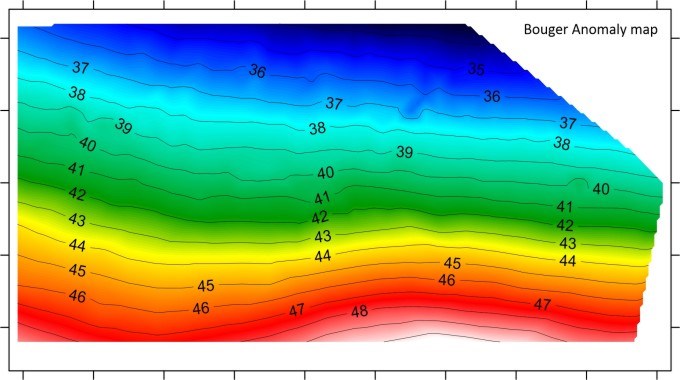 Gravimetric surveying can be applied in various areas under investigation: from fault-dominated systems via active graben systems to plutonic intrusions.
GTN offers the following services:
Planning and survey design

Support of the measurements ("bird dog")

Interpretation and modelling of gravimetric data
Gravimetric surveying supports the interpretation of geological structures and can be done quickly and cost-effectively.