Borehole Geophysics
Geophysical borehole logging provides information directly from the deep underground in the near-well zone. It is indispensable for the grounded understanding of the physical characteristics of the geological units in the area under investigation.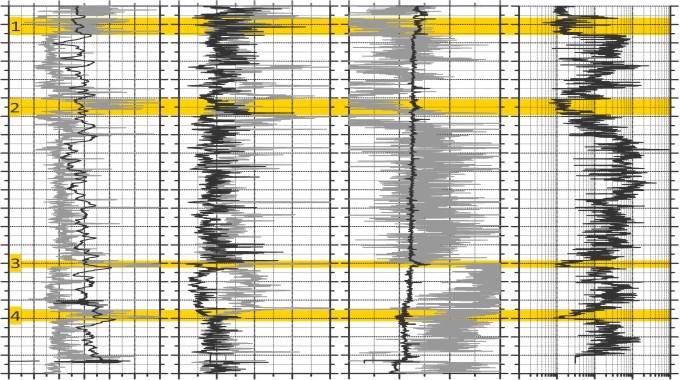 Geophysical logging is performed principally in each drilled borehole. The respective programme and logging methods differ depending on the type of the borehole, geological conditions, scope of investigation and economic considerations. The measured geophysical parameters (natural gamma radiation, electrical resistivity, rock density, elastic wave velocities and many more) are as different as the applications of geophysical borehole logging. They range from simple lithological correlation via porosity estimattions to the compilation of velocity models for seismic exploration.
To match the requirements of the project concerned, GTN compile a programme for new borehole logs or select those logs from existing boreholes that are target-aimed for the solution to the relevant problems:
Assessment and interpretation of existing data

Planning of new measurements

Determination of the lithological and stratigraphical conditions

Identification of sandstone horizons

Compilation of cross-sections between boreholes

Estimate of thermal and hydraulic parameters from well logs (e.g., porosity, thermal conductivity, etc.)

Compilation of seismic velocity models ("well tie")
Borehole logs deliver information directly from the deep underground in the near-well zone.