Unterhaching Geothermal Power Plant
The Unterhaching geothermal project with an original electrical generating capacity of approx. 3.4 MW and a final thermal capacity of 70 MW was started in 2004 and has been supplying district heat to local households since 2007. Therefore, the power plant extracts heat from the Malmkarst via a well with a discharge rate of up to 150 l/s. The thermal water, produced from a depth of 3,350 m, has a temperature of 122 °C. After use, it is reinjected back into the underground via a second 3,590 m deep well.  
In the meantime, the Kalina cycle-based power generation plant has been shut down. On the other hand, according to the operator Geothermie Unterhaching GmbH & Co KG, around 7,000 households have been connected to the geothermal district heat supply via a 47 km long heating network (Status 2017).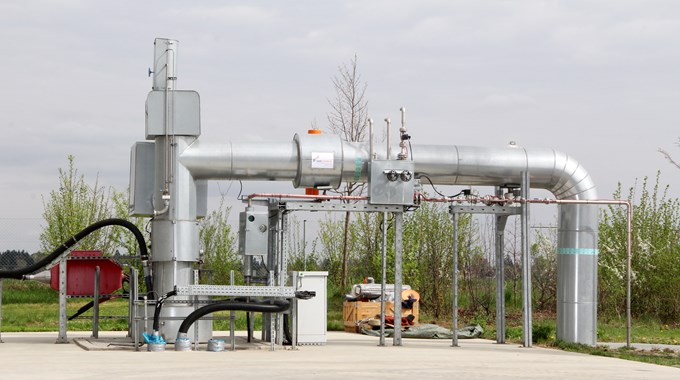 Role
Drilling engineering and geological planning and supervision of the deep
Planning, supervision and evaluation oft he hydraulic tests and trial operation
Permitting procedures under the Mining Code and Water Act
Planning and commissioning of the thermal water loop incl. design of the submersible pump as well as planning and supervision of the initial installation
Planning, support and documentation of pump replacements and acidising
Geochemical and operational data monitoring, technical consultancy to the operator
38
MW
Geothermal capacity
108,000
MWh/a
Geothermal heat supply