Innovative Building Technology – Heat and Cold Supply
Our goal in the context of  the construction of new buildings  or renovation of old ones for administration, public facilities, research and teaching, production and living are sustainably and economically working technical systems. Our concepts of heat and cold supply focus equally on people and the environment.  
We attach great importance to the use of renewable energies such us shallow or deep geothermal energy and solar technology. With innovative and optimised concepts, we couple various conventional and regenerative heat and cooling generators with the customer systems adapted to them. Short-term or seasonal storage facilities mediate between these two sides. Intelligent control systems ensure optimum results.
We will be with you from the technical concept ideas to the finished systems of the technical building equipment.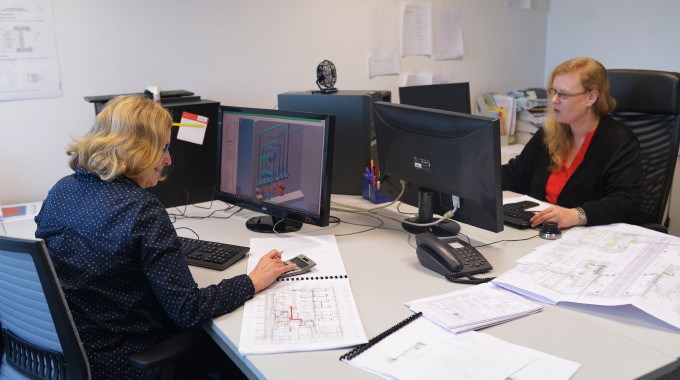 Our services for heat and cold production and distribution in building services engineering:
Condition analysis
Energy concepts
Operational concepts
Economic feasibility studies
Technical planning from concept to detailed design
Backing of tendering and placing of orders
Construction supervision
System monitoring
We provide comprehensive advice from a technical, organisational and economic point of view aiming at achieving highest energy efficiency and, thus, lowest environmental impact.