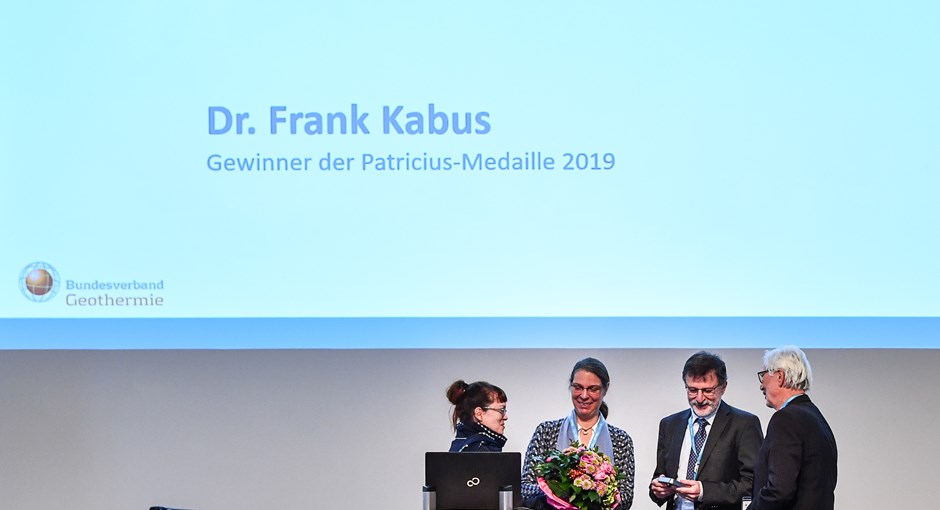 Article
- 29/11/2019
PATRICIUS-plaque 2019
Dr Frank Kabus honored with PATRICIUS-plaque 2019
This years Geothermiekongress (DGK), in which Geothermie Neubrandenburg (GTN) is a regular participant and steady partner, was held with many national and international attendents in Munich from November 19 until November 22, 2019.
Since 1994 the Bundesverband Geothermie honors national as well as international personalities who exceptionally contributed towards the development of geothermal energy with the PATRICIUS-Plaque.
Namesake is the Bishop St. Patricius who already made a case for geothermal research in the 4th century and hence is considered their godfather.
This year Dr.-Ing. Frank Kabus, the managing director of GTN, was honored with the PATRICIUS-Plaque, the highest honors awarded by the Bundesverband Geothermie.
This is a great appreciation for the work of Mr. Kabus and the whole company which makes us especially proud.